Who are we? We are Pasos Pardubice!
We are softball & baseball club Pasos Pardubice. You can find us in Pardubice, Czech Republic.
History
The softball and baseball club Pasos Pardubice was founded in 1984 as VŠCHT Pardubice. The club joined Czech Second Softball League (fastpitch) in 2007 and won 2011 and 2017. In 2018 Men's team Pasos Pardubice will play Czech Softbal League – Extraliga.
The Pardubice women's team plays Third softball league. Pasos Pardubice became 2005 Slowpitch Champion of the Czech Republic and represented the country at the 2006 European Championship Coed Slowpitch Softball where achieved silver medals.
Pasos Pardubice organized by the European slowpitch Cup in 2012, European Championship Co-Ed Slowpitch 2013, European Championship 2016 U22 Women.
The club joins following competitions in 2018:
Men A – Czech Softball League – Extraliga
Men B – East Bohemian League
Women – Third Softball League
Children U13 – Second League
Children U10 – Second League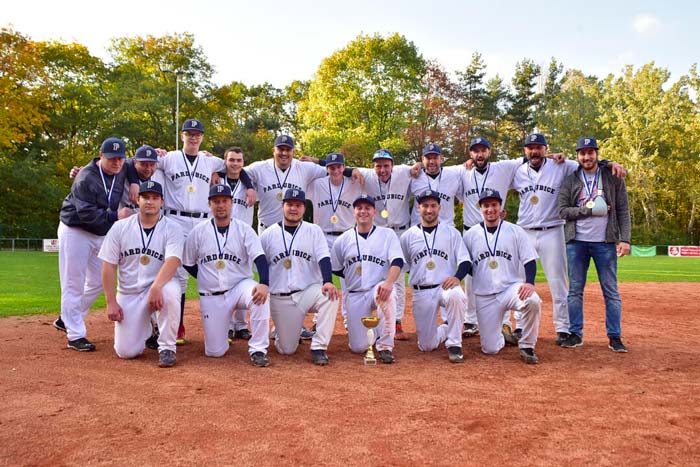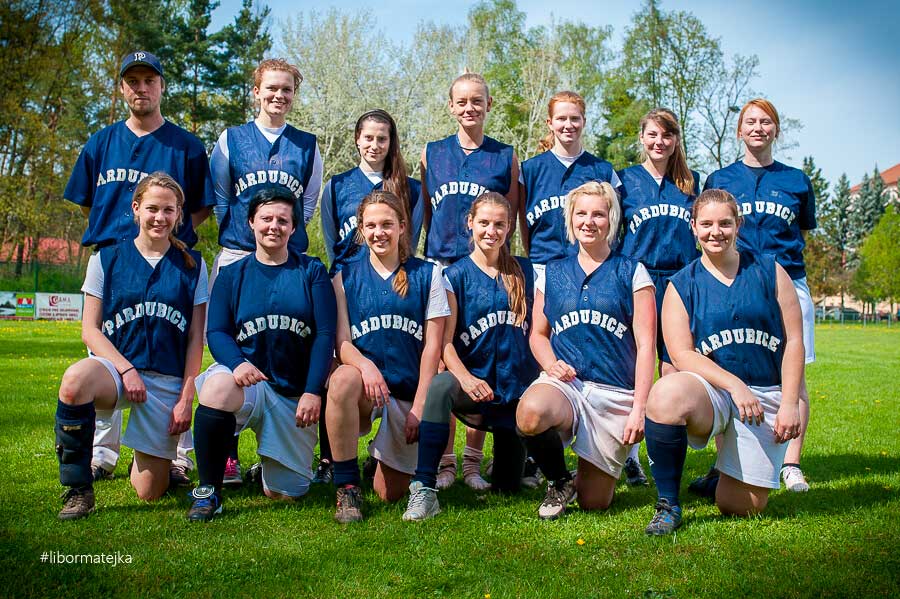 Stadium – Mole arena
Mole Arena (Krtkova Arena in czech) is home field of Pasos Pardubice. The field was under reconstruction 2010 and 2011 and 2016. Playing field was moved to comply standards of fastpitch and mostly standards of slowpitch. There are also dedans, dugouts, dressing rooms, rest rooms and snack bar built.
Field parameters:
| | |
| --- | --- |
| Infield | Clay |
| Outfield | Grass |
| Right field line | 85 meters |
| Center field line | 81 meters |
| Left field line | 78 meters |
| HR fence height | 2 meters |
Mole arena provides refreshment, place for kids to play and place to take care of babies.